Research Committee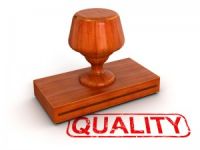 The Research Committee members meet twice a year to review and discuss workshop applications. The committee evaluates the scientific value of the workshops, the urgency of the topic and the appropriateness of the participants. With their work, they ensure a high-quality workshop and advise the Executive Committee on the selection of applications for ENMC workshops.
The Chair of the ENMC Research Committee: 
Dr A. Ferreiro, Research Director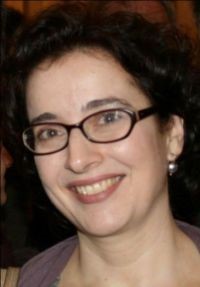 After qualifying as an MD, Ana joined the Institut of Myology in Paris (Pitié-Salpêtriere Hospital/Université Pierre Marie Curie, France) to complete a European PhD on Myology and Molecular Genetics. Since 2002, Ana has led an independent research laboratory, 'Basic and Translational Myology' at the Université Paris Diderot/CNRS (Paris). In parallel, she has maintained clinical activity as a Consultant Neurologist at the Reference Center for Neuromuscular Disorders (Pitié-Salpêtriere Hospital, Paris), for pediatric and adult patients with congenital-onset muscle conditions, in particular for those with atypical, difficult-to-diagnose forms.
As Research Director of ENMC, Ana Ferreiro chairs the Research Committee and supports the Executive Committee in defining and implementing ENMC's scientific policy together with the team in Baarn.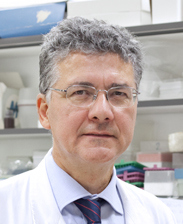 Prof. G. Comi is a neurologist currently working at the University of Milan, Italy. He is an Associate Professor of Neurology, deputy director of the Dino Ferrari Center, an academic research facility to study molecular aetiopathogenesis and translational medicine of neuromuscular disorders. Among them, paediatric neuromuscular diseases represent the main target both in terms of gene discovery and therapeutic development. He has over 320 publications in peer-reviewed neurological and genetic journals.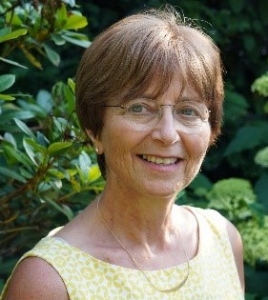 Prof. Nathalie Goemans is a paediatrician and child neurologist, with certification in rehabilitation medicine, staff member since 1987 at the University Hospitals Leuven, Belgium, currently as head of clinic within the department of Pediatrics (Child Neurology) and head of the Neuromuscular Reference Centre for Children at the University Hospitals Leuven. She is actively involved in national and international research networks, with a particular interest in the multidisciplinary aspects and the dissemination of standards of care in neuromuscular disorders and the development of international registries. Research activities involve translational and clinical research in various neuromuscular disorders, the development of new therapies for Duchenne muscular dystrophy and spinal muscular atrophies and the research and development of outcome measures to assess interventions in these diseases. She is member of the TREAT NMD Executive Committee and serves on the board of the World Muscle Society.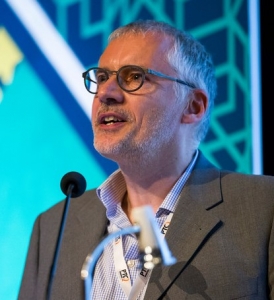 Prof. H. Jungbluth is Professor of Paediatric Neurology at King's College London and a Consultant Paediatric Neurologist at the Evelina Children's Hospital, Guy's & St Thomas' NHS Foundation Trust, London. He runs specialist clinics for children and adolescents affected by neuromuscular and neurological disorders and has more than 20 years of clinical experience in the neuromuscular field. His main research interest is in neurogenetics, in particular the genetics of early-onset neuromuscular and neurodevelopmental disorders. He has published more than 150 peer-reviewed papers and has authored several chapters in key neurological and neuromuscular textbooks. He is a member of various editorial boards, as well as national and international expert consortia concerned with improving the care and developing therapies for patients affected by neuromuscular disease.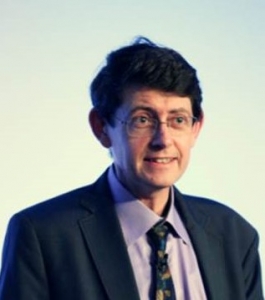 Prof. P. Laforêt has 20 years' experience as neurologist in diagnosis and follow-up of patients with neuromuscular disorders. Pascal is consultant neurologist in Paris-Est neuromuscular center, Pitié-Salpêtrière Hospital. Major focus of his research activities are metabolic myopathies, and he coordinates French registries for mitochondrial disorders, glycogenosis type III, and Pompe disease. He also participates to the Euromac consortium on McArdle disease. Prof. Laforêt is member of the scientific committee of French Glycogenosis Association, and member of the European Academy of Neurology "muscle and NMJ disorders panel".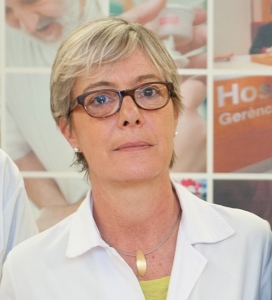 Dr M. Olivé did her residence in clinical neurophysiology and then trained in the clinical and pathology of muscle disorders. She joined the Institute of Neuropathology, at the Bellvitge University Hospital in Barcelona in 2001 where she is in charge of the analysis of muscle biopsies. In collaboration with the Department of Neurology she is also responsible for the clinical and electrophysiological evaluation of patients suffering from muscle disorders. Both the Institute of Neuropathology and Department of Neurology are referral centres for diagnosis of neuromuscular disorders. Her main research interest is focused on protein aggregate myopathies, sarcomeric disorders, and rare structural myopathies. Montse was vice-chair of the WMS meeting held in Granada in 2016.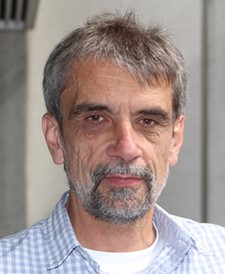 Prof. M. A. Rüegg is a biochemist by training and now Professor of Neurobiology at the Biozentrum of the University of Basel. His main research interests are the molecular pathways involved in muscle wasting diseases in general. He was a founding member of MyoContract Ltd, which later became Santhera Pharmaceuticals Ltd, and was a partner of TREAT-NMD. Markus is a member of the scientific panel of Cure CMD and he is chairman of the scientific council of the Swiss Foundation for Research on Muscle Diseases (FSRMM).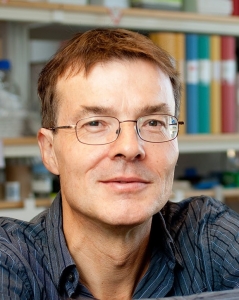 Prof. T. Sejersen holds positions as Professor in Neuropediatrics at the Department of Women's and Children's Health of Karolinska Institute and consultant paediatrician at the Astrid Lindgrens Barnsjukhus (Stockholm, Sweden). He is member of the TREAT-NMD Executive Committee and serves on the board of European Paediatric Neurology Society. His research is focused on genetics, translational research, and clinical studies of neuromuscular diseases. Thomas is leading the Karolinska's participation in the EURO-NMD network of excellence for neuromsucular diseases.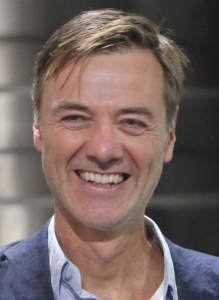 Prof. W. Stenzel graduated magna cum laude as Medical Doctor at the Department of Neurosurgery in Frankfurt in 2002. He was appointed in 2008 for a professorship of Neuropathology and Neuroimmunology at the Department of Neuropathology Charité, Universitätsmedizin Berlin, Germany and is since then lecturer at the same department. He is head of the neuromuscular research and diagnostic unit at the department. His major research focus is on the pathology of inflammatory myopathies, immune mechanisms in muscular dystrophies, and myopathology in general. He is board certified both in clinical Neurology and Neuropathology. Besides being a member of the ENMC Research Committee since June 2016, he was Chair of the World Muscle Society meeting organising committee in 2014 and he is member of the editorial board of many scientific journals.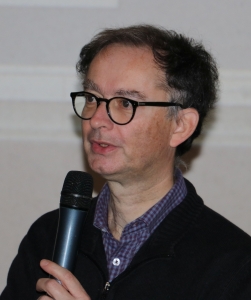 Prof. V. Timmerman is a biologist and Full Professor at the University of Antwerp, Belgium, and head of the Peripheral Neuropathy Research Group of the Faculty of Pharmaceutical, Biomedical and Veterinary Sciences since 2002. He won several research prizes for his pioneering work in identifying novel loci and genes for Charcot-Marie-Tooth disease (CMT) and related neuropathies. He published more than 200 peer-reviewed papers and chapters in textbooks. He has supervised a great number of postdocs, PhD students and students working in this expert area. Vincent has been the organiser of the International CMT Consortium meetings for many years and is a member of different scientific advisory and evaluation boards. His research is currently focussed at understanding the biological consequences of mutant genes associated with peripheral neuropathies, and how this knowledge can be translated towards the development of therapeutic strategies.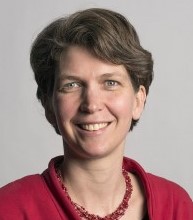 Dr N. Voermans has been working in the field of neuromuscular disorders for over 10 years. She received her PhD with a thesis on neuromuscular features in inherited connective tissue disorders. Her current research focuses on the adult presentations of congenital myopathies. This includes the research on the clinical and genetic spectrum of RYR1-related myopathies, the pathophysiology of muscle weakness and slowness in nemaline myopathy, and Brody disease. Her second research focus is on clinical and genetic features of facioscapulohumeral muscular dystrophy, both in childhood and adulthood. This research is fully in line with her clinical work on various myopathies in the neuromuscular clinic at the Radboudumc in Nijmegen, the Netherlands. She is medical advisor of the Dutch patient organisation for congenital and metabolic myopathies and participates in the Euromac consortium on McArdle disease. She supports the scientific training of medical students in an international neuromuscular network.