Pregnancy in women with NMD
| | |
| --- | --- |
| Number | 179 |
| Date | 8 November 2010 |
Location: Naarden, The Netherlands
Sixteen doctors and scientists met in Naarden from 5 to 7 November 2010 to review current knowledge in the field of pregnancy in women with neuromuscular disease. The group was joined by three patients and their families. Participants were from 8 countries, namely Belgium, Finland, France, Germany, Italy, Norway, The Netherlands and the United Kingdom. Representatives from a variety of disciplines were represented, including  neuromuscular physicians and a nurse specialist , clinical genetics, cardiology, respiratory medicine, obstetrics and gynaecology and obstetric medicine,  epidemiology, ethics, and a representative from the ENMC research committee.
The overarching  aim of the workshop was to harness knowledge about pregnancy in neuromuscular disease with the intention of improving maternal and fetal outcomes. The workshop was structured to review existing knowledge in the field and then to propose practical recommendations for each stage of pregnancy, both in general terms and also specific to individual or groups of conditions, for use by all the specialists involved in a woman's care. These recommendations will be refined by the group and then submitted to Neuromuscular Disorders as part of the full Workshop Report. The third aim was to discuss proposals for a prospective study via an international registry for those women with neuromuscular disease who are undergoing pregnancy.
As became increasingly clear from the contributions of the participants, including the personal accounts from the three patients, there is little detailed knowledge in this area at present  and much to be learnt.
A full report is published in Neuromuscular Disorders.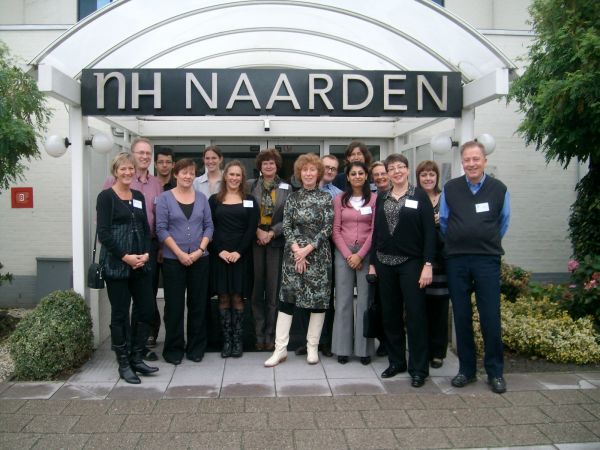 https://www.enmc.org/wp-content/uploads/2018/07/logo-224x300.png
0
0
anymazed
https://www.enmc.org/wp-content/uploads/2018/07/logo-224x300.png
anymazed
2010-11-08 15:08:39
2019-02-03 15:10:26
Pregnancy in women with NMD