Development of diagnostic criteria and management strategies for McArdle Disease and related rare glyco(geno)lytic disorders to improve standards of care
| | |
| --- | --- |
| Number | 211 |
| Date | 17 April 2015 |
Location: Naarden, Netherlands
Ros Quinlivan, Toni Andreu, Ramon Marti
The workshop was organised in collaboration with the EUROMAC consortium, an EU funded network to develop a registry for McArdle disease and related disorders. The workshop aimed to agree diagnostic criteria for these rare disorders, best practice for management to improve standards of care in McArdle disease and to plan a strategy for future international clinical trials.
There were 20 participants, from 9 countries (UK, Spain, France, Sweden, Finland, Denmark, Italy, Germany and USA) including one patient representative from the UK. Participants included experts in Neurology, Paediatrics, Sport and Exercise medicine and physiology, Basic Science, Respiratory Physiology, Genetics and Veterinary Science.
We discussed data from the Spanish registry for McArdle disease (GSDV), outcome measures, evidence for exercise as therapy and the evidence for dietary intervention in GSDV. Two phase 2a/b  therapeutic trials for McArdle disease, currently recruiting, were described. Participants presented data from their own patients and published reports of very rare muscle glycogenoses including: GSD0, GSDIII, GSDIV, GSDVII, GSDIX, GSDX, GSDXIII, GSDV, PGK deficiency and RCBK1, diagnostic delay was common.
The following deliverables were achieved:
Diagnostic algorithm to aid diagnosis of these rare conditions.
A recommendation that physical activity is the most important therapy for McArdle disease.
For the other very rare muscle glycogenosis there was no evidence that physical activity was harmful and should be encouraged.
We identified the need to develop a quality of life questionnaire specific to this patient population.
We agreed a plan to develop a randomised controlled trial for exercise training in people with McArdle disease.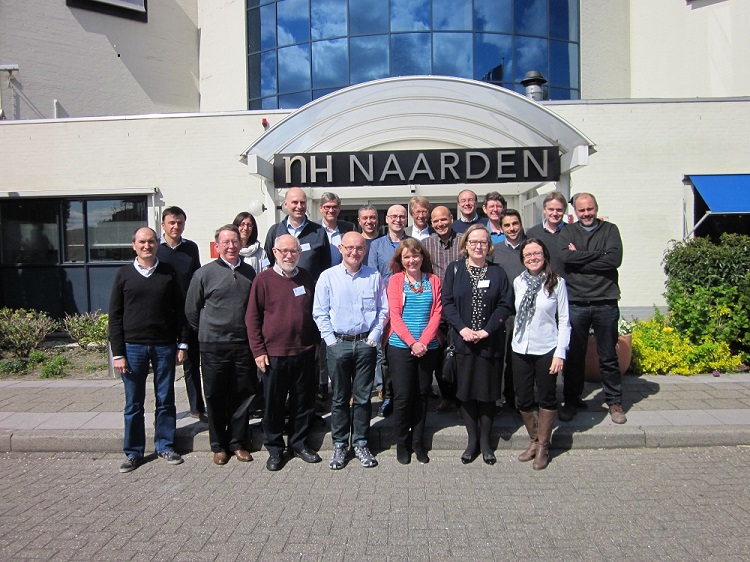 https://www.enmc.org/wp-content/uploads/2018/07/logo-224x300.png
0
0
anymazed
https://www.enmc.org/wp-content/uploads/2018/07/logo-224x300.png
anymazed
2015-04-17 12:25:42
2019-02-03 12:27:53
Development of diagnostic criteria and management strategies for McArdle Disease and related rare glyco(geno)lytic disorders to improve standards of care