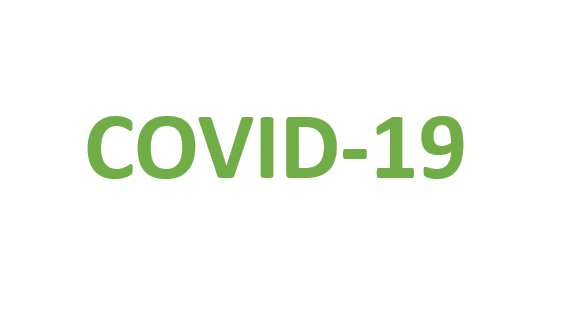 28 March 2020
The World Muscle Society Position and Advice for managing COVID-19 in people affected by neuromuscular conditions
Dr. Maxwell Damian together with more than 80 specialists in the field collated the WMS Covid-19 advice for neuromuscular patients, carers, general neurologists and non-specialist medical providers. This document is also intended to inform neuromuscular specialists particularly regarding frequently asked questions and basic service requirements. 
The latest version of the WMS Covid-19 advice can be downloaded here. 
History of versions:
Version 1 – WMS Covid-19 advice 28-03-2020
Version 4 – Update and Deconfinement 10-05-2020
The advice is endorsed by the Members of the Board of the WMS (www.worldmusclesociety.org), colleagues from the Editorial Board of Neuromuscular Disorders, the official journal of the WMS, EAN Scientific Panel Muscle & NMJ disorders, ERN EURO-NMD, Treat-NMD and ENMC.

Translations:
Arabic by Rasha el Sherif
Czech by Jana Haberlova
Chinese (Traditional) by Wen-Chen Liang
Dutch by Peter van den Bergh and Nathalie Goemans
French by Shahram Attarian
German by Benedikt Schoser (Nichtinvasive Heimbeatmung NME Deutsch WMS recommendation + COVID-19 WMS Empfehlungen Update 10-MAY-2020)
Hungarian by Rita Horvath
Indonesian Luh Ari Indrawati
Italian by Antonio Toscano (+27-04-2020 WMS Covid-19 document Updated Italian version)
Japanese by Madoka Mori-Yoshimura, Wakako Yoshioka, Ichizo Nishino
Korean by Jongmok Lee
Malay by Khean-Jin  Goh
Polish by Anna Kostera-Pruszczyk
Portuguese by Teresina Evangelista
Portugese (Brazil) by Mariz Vainzof
Spanish by Montse Olivé
Swedish by Mar Tulinius and Anders Oldfors
Turkish by Haluk Topaloglu
For new updates and amendments of the Covid-19 advice and subsequent translations; click here
Also please see a directory of guidelines / information resources relating to neurological disorders as posted on the EPNS website. There is useful information also for NMD patients.
From Joshua Benditt MD, Medical Director of Respiratory Care Services and General Pulmonary Clinic in Seattle, USA, we received a COVID-19 Plan and Preparation Guide for Adults with NMD put out by one of the NMD United patient groups and designed for patients as to best practices to stay safe in the current situation.
For some of the sections, amendments were made: Update 02-04-2020 to WMS advice Covid-19.
https://www.enmc.org/wp-content/uploads/2020/03/corona.png
516
564
Alexandra Breukel
https://www.enmc.org/wp-content/uploads/2018/07/logo-224x300.png
Alexandra Breukel
2020-03-29 09:38:18
2020-06-03 18:34:27
Covid-19 and people with neuromuscular disorders